Beyond make-up allergies: why I detoxed my beauty routine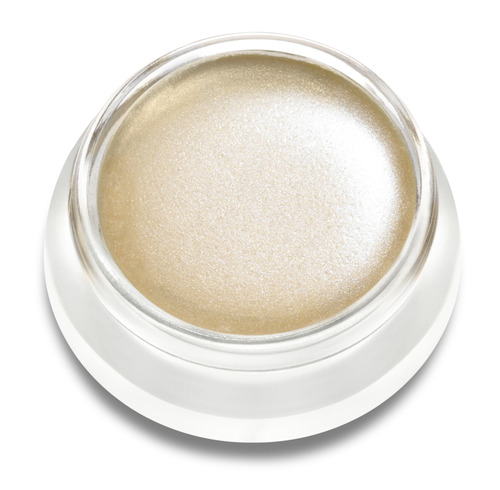 I find it a little bizarre that not many out there are talking about the impact of cosmetics. Even when following a low histamine and tyramine diet to the letter (almost impossible but can be done for short periods) I still suffered symptom flare ups. My attitude at the time was: "hey, I'm suffering so I may as well pig out". Wrong. Oh so very wrong.
Then I read this great book 'No More Dirty Looks'. It got me thinking. If 60% of what we put onto our bodies is absorbed into our bloodstream (I still can't find the science behind this claim),then why aren't I concerned about what it could be doing to my histamine, tyramine or other amine levels?
FEB 2016 UPDATE: More importantly, research soon revealed that chemicals and additives commonly found in most cosmetics and bath products (even the supposedly natural/organic ones) have been shown to trigger histamine release, mast cell activation and cause other immune and endocrine dysfunction. Thankfully I'm now ok with most truly organic and raw beauty products (like the RMS beauty product pictured above), as long as they're not heavily perfumed.
CLICK HERE TO LEARN HOW I CONQUERED BEAUTY PRODUCT REACTIONS AND HOW TO CREATE YOUR OWN PERSONALISED HISTAMINE BALANCED DIET AND HEALING PLAN. 
Here's a few steps to detox your beauty routine…there's a video where I share my favourite products in a little beauty make over.
THE PRODUCT ELIMINATION PLAN 
1. Go No-Poo. 
Do you have a rash on your scalp, jawline, neck, upper arms and or upper thighs? You might want to stop using shampoo. I know it sounds gross, but the hair does clean itself with natural oils. Your hair will look shinier and have more volume than ever. My immune system is so hyper reactive that I don't even tolerate natural shampoos. But I have found a few that I can dilute and use once a week as long as I don't get it on my scalp.
Feb 2016 update: I have been able to tolerate 100% pure shampoo on my scalp for a very long time now. Seems that reducing my overall inflammation means I can use products again. 
2. Stop the gel washes.
As with your scalp, your skin, and all the friendly bacteria that live on it (seriously, look it up! It's not just in your colon), might not be liking the soapy stuff. I use a natural sea sponge and use it with a bit of bottled water. My face has never looked better! No blemishes, eczema, rash, pimples, nothing! Years of misery at an end. If your diet isn't doing the trick and all symptoms but your skin rash clear up, it's time to ask yourself if it's  the face wash and shampoo making your skin blotchy.
FEB 2016 UPDATE: you may wish to check out this great skin probiotic builder called Mother Dirt. Wonderful stuff, it helps replenish the skin micro biome, which is an important defence against allergens. I now use an unscented Dead Sea mud soap with only three ingredients. 
3. Bin the nasty toothpaste.
Seriously, there's a reason it's almost impossible to find complete toothpaste ingredient lists online. They have horribly nasty ingredients. Try looking that stuff up on the 
safe cosmetics database
 and see if you can still put it in your mouth. I use the most natural toothpaste I can – and my dentist says he can't see any difference and concedes that I shouldn't develop caries as a result of stopping the nasty stuff.
FEB 2016 UPDATE: I've started dipping my toothbrush in non corn xylitol which is wonderful at preventing tooth decay. 
4. Forget the polish (for now). 
I've written about this before: have you even stopped to consider what nail polish is doing to your system? Now that my body is free of most allergens I can tell what is actually bothering me. I was so overloaded before that it was almost impossible to tell what was doing what. Now I know my body goes completely berserk with nail polish. I use water based polish (once in a while) and just buff my nails in the meantime. There are a few great brands out there, including one by the ex-cosmetics director of Chanel's 'Little Bu'. I'll review that as soon as I get down to Harrods to score a bottle. I keep seeing brands marketing themselves to kids (i.e. safe for kids), I just don't understand why it's not considered ok to market to people on the basis that nail polish can be bad for your health? FEB 2016 UPDATE: Don't miss my post regarding my excitement at being able to tolerate nail polish again. Yes it's gross, but the water based stuff just wouldn't stay on. And nail polish makes me ever so happy.
Read about how working with the inflammation (rather than histamine) bucket helped me tolerate all these things here. 
5. Embrace natural brands. 
Rose Marie Swift (RMS Beauty) is my hero! A trailblazing make up artist to the world's supermodels (including Giselle Bundchen) who sufferers from chemical sensitivity. Her make up has 4-6 ingredients, mostly raw organic. They double up as moisturiser and make up. Does not raise my histamine or drive my immune system into a frenzy. I do have to stick to the light/nude colours which I love anyway. Reds (carmine) make my lips and eyes swell horribly. I also love my latest discovery Mineral Fusion for eyeliner and Hemp Organics for lipstick. You can find both of those brands at any Whole Foods in the States but not in the UK.
FEN 2016 UPDATE: check out my make up tutorial here…I share my favourite 100% pure products in it.
6. Don't forget the diet! 
A photo I recently posted on my Facebook Page prompted over 25 comments asking what my secret is. My glowing skin is completely blemish free and I look closer to my 20s than 40s (or so I'm told!). I've lost 35 kgs and feel amazing. Check out the low histamine recipe ebooks that helped me get here and don't miss my beauty book for antihistamine and anti-inlfammatory rich beauty products and more.
It's finally here! Man Food – a high nutrient antihistamine and anti-inflammatory ingredient filled book geared towards guys, women who love to work out, yoga like they mean it, or just load up on healing nutrients. Features my personal shopping list of antihistamine and anti-inflammatory foods. 
The Anti-cookbook and all liquid Anti-Detox Book, don't treat any conditions, but feature a plethora of the high nutrient antihistamine and anti-inflammatory ingredients that have been instrumental in helping me feed myself on a limited diet. The Anti-cookbook features a six page list of antihistamine and anti-inflammatory foods and comes in regular and Paleo. 
The Low Oxalate Cookbook features antihistamine and anti-inflammatory rich recipes. 
Don't miss the Low Histamine Beauty Survival Guide for non-toxic beauty tips, the skinny on histamine releasing (mast cell degranulating) beauty ingredients, antihistamine and anti-inflammatory beauty alternatives and the top brands natural brands I've found.
Take a peek at my other low histamine and antihistamine cookbooks for more high nutrient recipes