Antihistamine shots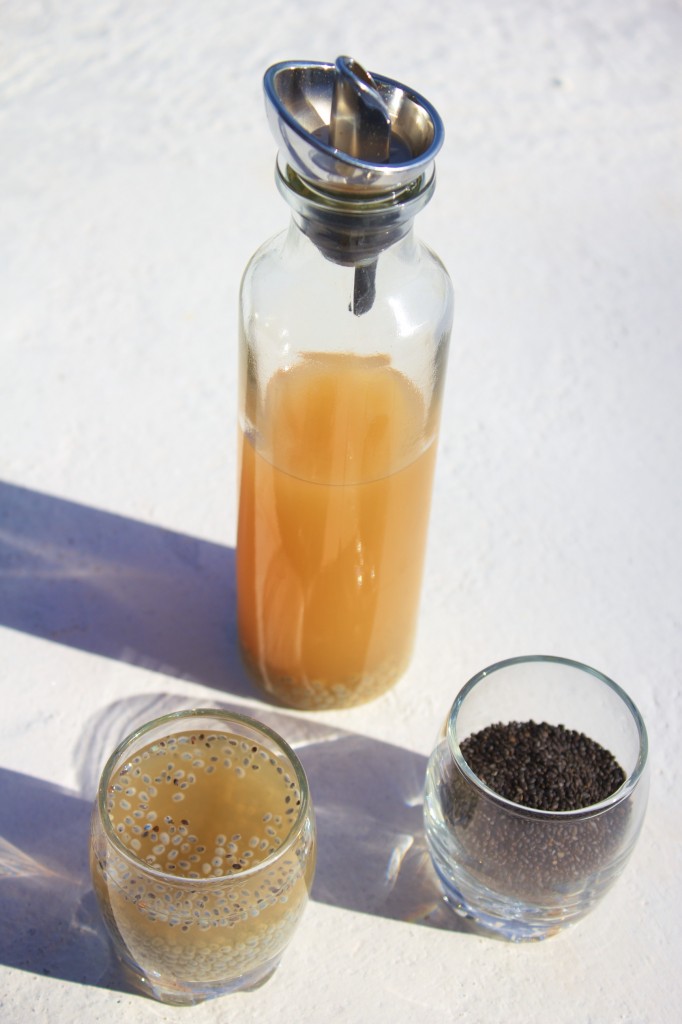 An antihistamine shot of a different kind! In Spain (where I grew up), we call them chupitos… I came up with this antihistamine shot as a part of my
101 uses for holy basil series
a way to combine a couple of powerful histamine-induced inflammation fighting ingredients: Passion fruit is an
anti inflammatory, antihistamine
, super tasty fruit. In studies the peel has been shown to have
anti asthmatic
properties. For those of you into lists; passion fruit is listed as low histamine on Janice Joneja's list (which is also the
Mastocytosis Society Canada's
) as well as being relatively low salicylate (depending on which list you follow!). Holy basil: as an anti inflammatory it's as powerful as the pharmaceutical industry standard Diclofenac and it also has mast cell stabilising properties – meaning that it stops histamine from being released from the mast cells.
Read all about holy basil's properties
.
White tea
: the gallic acid in these prevents IgE allergic reactions and stabilises mast cells
as effectively
as the commonly prescribed mastocytosis medicine sodium cromoglycate. Don't forget to sign up to my
mailing list
for more recipes, histamine related news and more.
Antihistamine shots
INGREDIENTS: 1 cup white tea 1 passion fruit, strained to remove the pips 1 tbsp holy basil seed PREPARATION: Use a nut milk bag or strainer to remove the pips from the passionfruit. Mix with the tea. Top with holy basil seeds. They'll become very squidgy in about 10 minutes. You can drink them right down without chewing!